Christingle 2020
Christingle 2020
---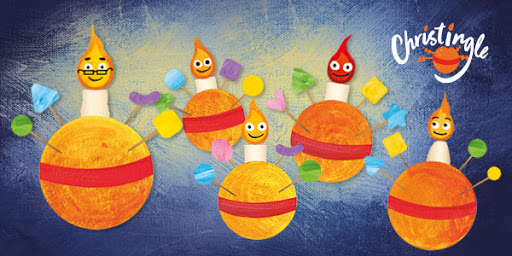 Virtual Service over Zoom!
Donations can be made before or after the service by following the below links:
Join Us - Sunday 13th December at 4pm
Simply click on the link or enter the ID or Password:
https://us02web.zoom.us/j/82741827778?pwd=clZSZWF1OVpaM1FIQ1RwN2x4cWxzZz09
Meeting ID: 827 4182 7778
Passcode: 024024
As we can not join together in Church this year, our service will be hosted on Zoom.
Our service will contain all the best elements of our traditional Christingle Service, we will learn about the amazing work of The Children's Society, be able to donate what we can, and, of course, create our own Christingles to hold as we turn off the lights to sing Away in a Manger (and try not to eat the sweets until the very end!)
As we will be in our own homes, there will be a few things you will need to prepare before the service.
To make one Chisitingle you will need:
- 1 orange
- 1 piece of ribbon or red card
- 4 cocktail sticks
- 4 small sweets
- 1 small, thin candle
- foil
Watch this video for how to put your Christingle together.
Find out was other events you can join us at throughout December here.