St Mary's Church Choir
St Mary's Church Choir
---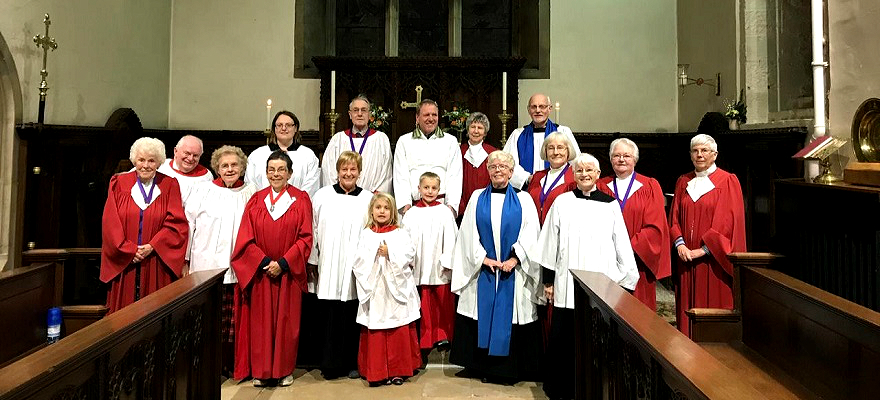 St Mary's Church Choir
There is a long-standing choral tradition at St Mary's. We have a mixed 4-part Choir that sings a wide range of church music: from traditional to modern. Our only criterion is that the music is well written, enjoyable to sing and compliments our worship to the Glory of God.
We sing at the main service at 10.00am on a Sunday morning. We vary our sung Communion music to reflect the richness and beauty of the church seasons. We occasionally sing Anthems to reflect the times of the year. On the third Sunday of each month at 9.45am we sing full Choral Matins.
Our Services are accompanied by our 1907 Pipe Organ which has served St Mary's Church for over 100 years as well as the piano. We also occasionally sing at weddings, the annual Civic Remembrance Sunday Service and Parade and at the other important 'Holy Days'. The Choir is affiliated to the Royal School of Church Music and some of our members have been awarded the Bishop's Award for Long Service. Like most Choirs, we always warmly welcome new members, particularly young people from the age of eight upwards.
We select Hymns and Songs from two Hymn books which allow a selection of beautiful hymns from across the ages to complement our modern Catholic tradition.
Choir Practice takes place at 6:30 pm most Thursdays in Church and lasts about an hour. You're very welcome to come along.
Contact John Bullock, Organist and Choirmaster for further information.
Tel: 07886 972 5837 Email: johncarolbullock@yahoo.co.uk